Is the new year a good time for a new car?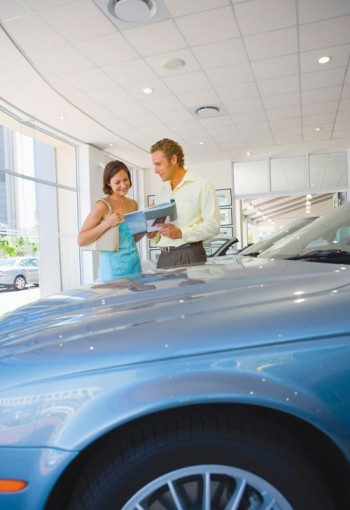 While there is no magic time to get the lowest price on a new car, there are certain advantages to buying a new car at the dawn of a new year.
Many people like to begin the new year with a fresh start, making resolutions to change bad habits improve their overall health. Others may be interested in changes they can make that will present new opportunities, such as career goals or relocating.
While health- and career-related resolutions are popular come the dawn of a new year, many men and women also ponder the benefits of buying a new car when the calendar year starts anew. Professionals in the automotive industry do not always agree as to when is the best time to buy a new or preowned car. Some will tell you to shop on rainy days or near closing time from the dealership, and some shoppers insist that they will only buy a new car at the end of a month.
Unfortunately, there is no magical day when buyers are guaranteed to get the best bargains on new or preowned automobiles. Oftentimes, the best time to buy a new car is when buyers are in the best financial position to make such purchases.
For a variety of reasons, the dawn of a new year may be a good time to buy a new vehicle. With the holidays behind them, buyers may have more disposable income to put toward down payments. Cash gifts received from friends and family during the holidays can go a long way toward financing a  new vehicle purchase. What's more, many businesses give their employees year-end bonuses as a token of appreciation for a year of hard work. When all of these financial factors are put together, buyers may find the new year is a great time to buy a new car.
New model year vehicles will need homes on dealers' lots, motivating dealers to mark down last year's models at consumer-friendly prices. Dealerships often slash prices on older models beginning in October and December, but such discounted vehicles are often still available at even greater discounts come January.
Promotions and holidays seem to go hand-in-hand. In the United States, Presidents' Day, which occurs in mid-February, is a prime time for manufacturers to drum up business during a traditionally slow buying time. Prospective buyers can do their research now and begin comparing car features and pricing, and then be ready to take advantage of sales once they are announced.
As a new year begins, many consumers consider buying new cars. But before signing on the dotted line, prospective buyers should examine their finances and study the automotive industry to ensure they get an affordable bargain.