How to find the right volunteering opportunity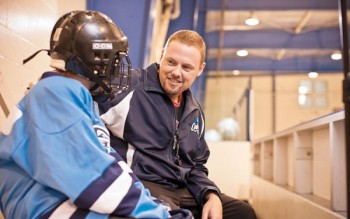 Volunteering to coach a youth sports team is one way athletes and sports fans can combine their passion for sports with their desire to give back to their communities.
Millions of people volunteer every year. Some parents may volunteer to coach their children's athletic teams, while other volunteers work with nonprofit organizations in need of assistance to help turn their mission statements into reality.
Though many people may spend a lifetime volunteering with the same organization, many others find their initial foray into volunteering does not meet their expectations, and such volunteers might walk away in search of another organization or opportunity. Because the turnover rate of volunteers can be so significant, many charities, in particular those that work with children, ask volunteers to make a minimum commitment before coming on board.
But the reason many volunteers walk away from a volunteering opportunity has little to do with time and more to do with finding a volunteering opportunity that's right for them. The right opportunity differs for everyone, and men and women who want to give back to their communities can ask themselves a series of questions in an effort to find a volunteering opportunity that best suits them.
What causes am I passionate about?
A cause you are passionate about is often a great place to start when you search for a volunteering opportunity. For example, people with a love of animals may find that working with a nearby animal shelter, whether it's working at the shelter or fostering animals in need of temporary homes, is a great way to give back. Sports fans and athletes whose playing days are largely behind them may want to volunteer with their local youth leagues or coach at a nearby school. When you are passionate about a cause, you will likely be passionate about volunteering to advance that cause.
What do I want to do?
What you want to do while volunteering is another factor to consider. Men and women who work in an office all week may want to get outdoors on the weekends, so volunteering opportunities with the local park system might be an ideal fit.
It's also important to determine what you don't want to do. Some people are uncomfortable asking others for money, so such men and women should avoid volunteering positions that focus on fundraising. If a volunteering opportunity involves activities you don't enjoy, you're less likely to stick with it.
How much time do I have to volunteer?
It's not a crime to have a hectic schedule. Prospective volunteers whose time is already stretched thin may want to avoid ongoing volunteer opportunities that require significant time commitments. Such people might be more suited to one-time projects or those opportunities that allow volunteers to decide at the last minute if they will attend. Honestly assess your schedule to determine how much time you have to devote to volunteering before choosing an activity.
Where do I want to volunteer?
Cities typically have more volunteering opportunities than the suburbs, so men and women should determine if travel is a deterrent before choosing a volunteering opportunity. A nearby city might have opportunities that are more suitable to your skills, but if you are averse to traveling, then you may not stay committed to such projects. When looking for a volunteering opportunity, determine where you would like to volunteer, and be honest with yourself when assessing if travel is a potential deterrent.