Facial recognition software may one day be used to find lost pets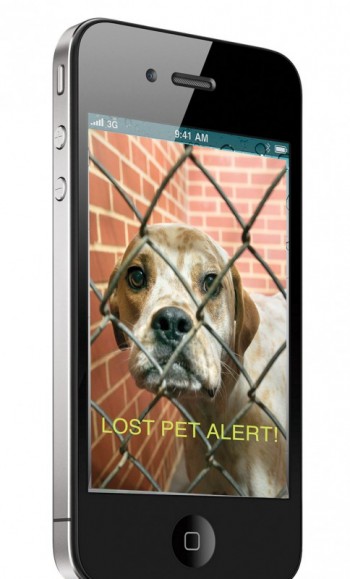 Runaway or lost pets can be devastating to pet owners. Many pet owners go to great lengths, including inserting microchips beneath pets' skin, to ensure they can find pets should those pets get lost. And pet owners may even have a new option at their disposal, as facial recognition software could soon help to reunite lost pets with their owners faster and more effectively.
Standard measures to retrieve lost pets can be effective, but they are not foolproof. Tags can fall off or become illegible, and pet owners may not be diligent in updating microchip records with current contact information should they move. If someone finds a pet, he or she may still have difficulty finding the owner. Dogs or cats surrendered to pet shelters may end up with new adoptive families or spend significant time in shelters.
With this in mind, Philip Rooyakkers, the CEO of PiP -- The Pet Recognition Company, began to experiment with facial recognition software to see if it might be effective with pets. According to Rooyakkers, who is attempting to raise funds to bring the software to market, the technology is able to recognize 98 percent of pets. Additional data, including breed, weight and color, may allow PiP software to recognize nearly every lost pet.
The technology employs a smartphone app and data uploaded to a central system. Pet owners sign up for the program and then upload photos of their pets to the system. The technology will analyze the pet's unique facial features and store the information in its database. Pet owners will pay a subscription rate, a portion of which will be donated to local pet rescue charities, and should their pet go missing, PiP will alert animal control rescue agencies, social media outlets and vets. Additionally, anyone can download the app to report found pets.
In addition to issuing a lost pet alert via social media and to app subscribers, the technology will scan found pet postings and use facial recognition software to match the lost pet with the uploaded photos. Should a match be made, someone will verify the match against the additional information provided about the pet to make a firm confirmation.
Facial recognition also enables anyone with a camera to scan dogs or cats right after they are found without any special equipment. This could streamline the  process of identifying lost pets, especially since not every shelter or clinic has the ability to scan the variety of microchip implants on the market.
PiP facial recognition software is still in the planning stages and will initially be launched for iPhone users. The company is still accepting donations to help fund development efforts. Learn more about PiP at http://petrecognition.com.
Since facial recognition software for pets is still in its infancy, pet owners can continue to take precautions to prevent their pets from going missing.
* Always walk dogs on leashes. Even a well-behaved dog may be attracted by another animal and give rise to a chase.
* Ensure that yard gates are securely latched when animals are left outside.
* Ensure window screens are in good repair so that cats cannot escape.
* Be mindful of pets' locations when opening doors, particularly if your pet is known to dash outdoors.
* Keep pets in a quiet, dark room during times when they may become skittish, such as thunderstorms, fireworks displays or even house parties.
* Make sure information on microchip records is current.
* Purchase a tag for your pets and keep it on the animal at all times. Consider listing your mobile telephone number on the tag so you can be contacted if the animal is lost while you are traveling.
* Submerge chicken wire beneath the perimeter of fences to deter dogs prone to digging their way out.
* Erect tall fences in the yard to keep pets from escaping.