Steps first-time job seekers can take to prepare for their professional lives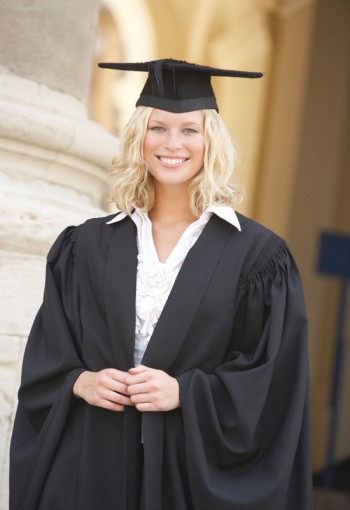 Once college has ended, first-time job seekers can employ several strategies to improve their chances of landing their first jobs.
Though things have improved in the last few years, recent college graduates still face an uphill battle when beginning their professional careers. Standing out in a crowded pool of applicants isn't easy, but first-time job seekers must find a way to do just that.
But preparing for a professional career begins long before men and women send out their first resumes. The following are a few steps first-time job seekers can take to ensure their transition from student to professional goes as smoothly as possible.
* Clean up your online presence. College is a carefree time for many students, but those fun times should not come to define your online presence. When preparing to enter the workforce, scrub your social media presence clean of anything that does not present you in a mature and positive light. Fair or unfair, photos from nights out on the town in college can damage your reputation and prevent hiring managers from considering your resume. Clean social media profiles of any information, be it photos, blog postings or musings on Twitter, that may leave companies questioning your judgment and maturity level, and think twice before posting any such information in the future.
* Clean up your physical presence. Shoulder-length hair and a scruffy beard might have projected your desired image on campus, but such an image will rarely score you points in the business world. First impressions go a long way, and appearance can make or break a first impression. Even if a more conservative look is not your personal style, it's the style many companies prefer. Men should project a polished look, including a nice suit, while women should wear appropriate office attire and avoid going overboard with makeup and jewelry.
* Do your homework. Just because college has ended doesn't mean first-time job seekers no longer have homework. Research the industry you want to work in, staying abreast of the latest developments and predictions as to where the industry is going and which companies figure to be leading the industry in the coming years. Research also should involve learning about companies you want to work for, and that research should be kicked into overdrive if and when you are granted a job interview. Hiring managers will be more impressed by candidates who demonstrate a knowledge of the industry and their companies than they would be a candidate with a high GPA but little industry knowledge.
* Work free. Lounging around Mom and Dad's house waiting for the phone to ring won't stand out on a resume. If job offers are scarce, consider working free, offering your services to companies in your industry free of charge in an attempt to get your foot in the door. This may mean applying for an unpaid internship or simply writing hiring managers at certain companies and offering to come in a few days each week to get a feel for the industry and help in any way you can. Many professionals began their careers working for no money. This can ingratiate first-time job seekers with companies while providing them valuable experience that can help them stand out in a crowded pool of applicants.